BULLRING Roof Structure – Phase 1
Refreshing an Iconic Roof Structure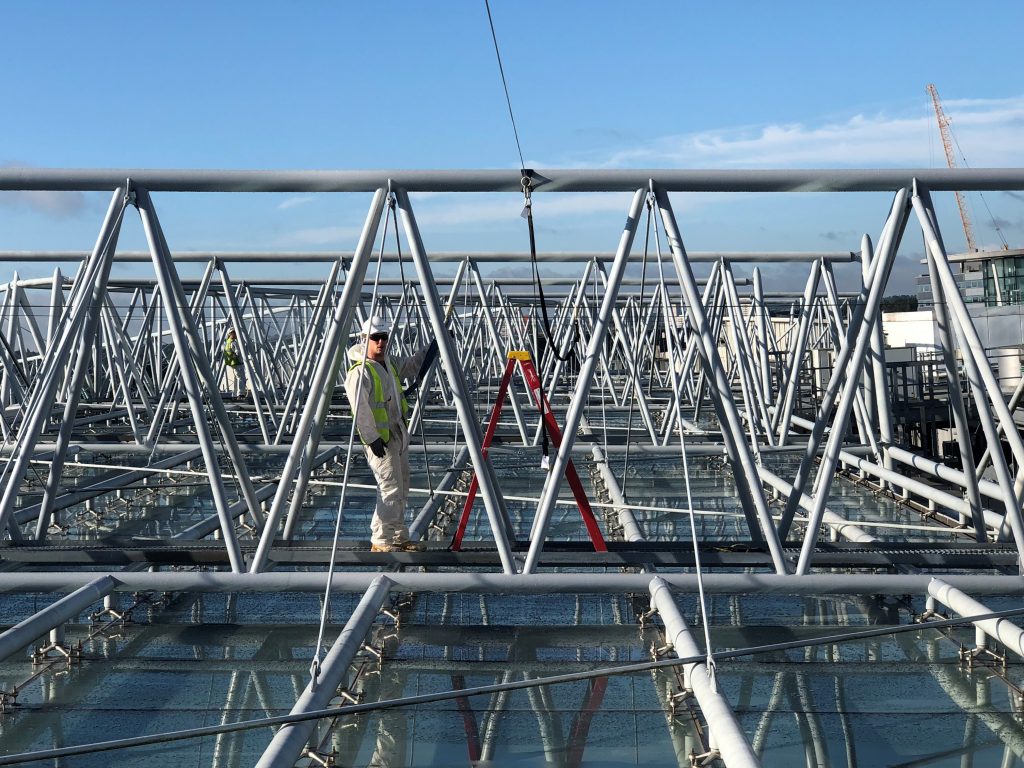 In early 2018 we were awarded the contract by Workman LLP on behalf of the Bullring Shopping Centre in Birmingham, to carry out cleaning and repainting works on the external roof structure of the building.
Phase 1 of the works involved cleaning and preparing the existing painted steel structure to the required St 2 and St 3 preparation standard, as specified by the specialist coatings supplier Sherwin Williams. Once preparation was completed to the specified standard Macropoxy C88 (an epoxy primer / build coating) was applied, followed by Acrolon C237 (an epoxy top-seal coating) to all cleaned and prepared areas.
For safe and secure access we used Youngman boards and fall arrest Mansafe systems.
Services Used:
St 2 & St 3 Surface Preparation
Materials Used:
SW Macropoxy C88 primer
SW Acrolon C237 top-seal