Sentinel House
Sympathetic cleaning to refresh a familiar building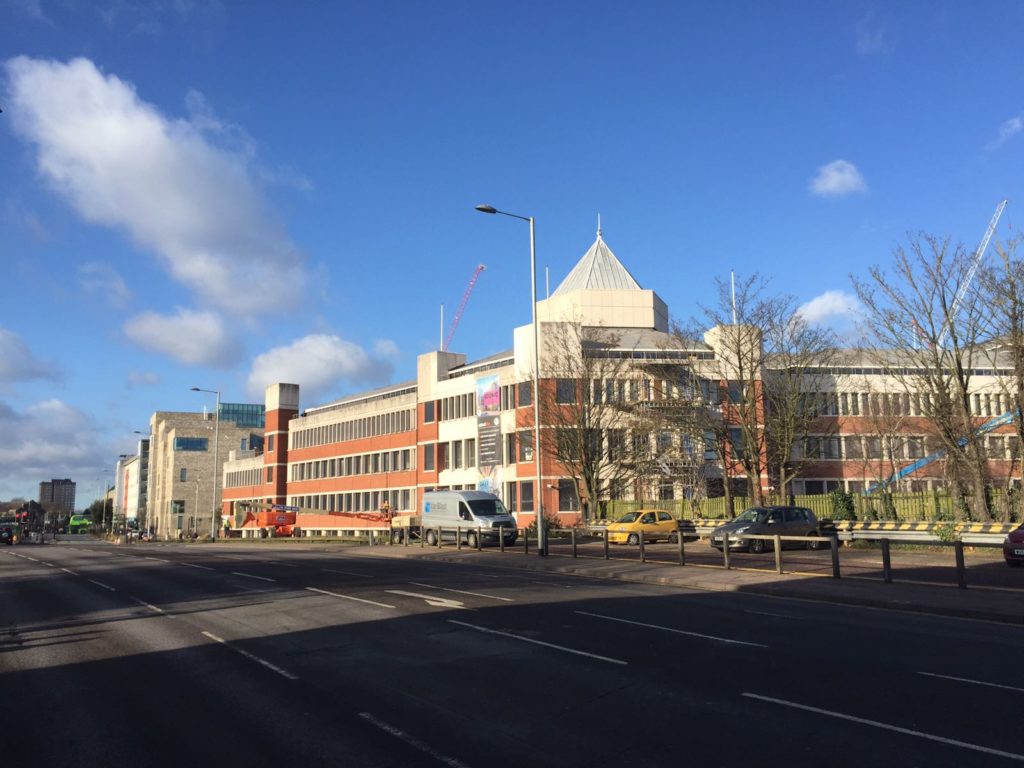 The clients requests to Variblast were quite clear, "We require the most cost-effective cleaning methods, with zero damage to the substrate being cleaned", this to be achieved while working at an average height of 15 to 20m using 120ft MEWP's (Mobile Elevated Work Platforms).
The cleaning methods used on this project included DOFF cleaning (150°C super-hot water at low pressure and low volume) and wet abrasive blasting preparation.
Once all the rendered brick and stone areas had been DOFF cleaned, localised wet blasting was used to remove the more stubborn staining which remained visible.
All works were completed within an 8 week programme during late 2017 and early 2018.
Services Used:
DOFF Cleaning
WET Blasting