International Aviation Academy Norwich
WW2 Hanger Preservation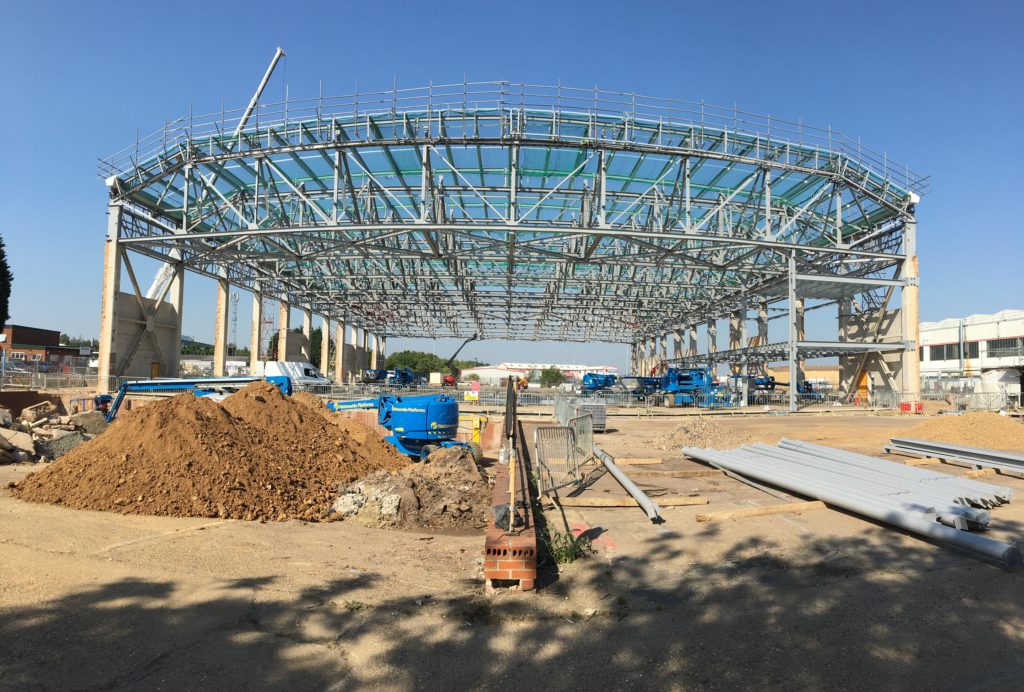 Working on these large 5,000m² x 20m tall 'World War II' (Type C) aircraft hangars is always a challenge and a pleasure. Not only do we get to look into the past, but we also get to preserve a piece of history for the future.
Working to a Sherwin-Williams paint specification supplied by the client, VariBlast were employed to dry-blast and prepare all structural steels to Sa1.
Where existing coatings had failed completely and oxidisation (rusting) has occurred they removed all loose existing coatings back to sound, followed by spot Sa2 dry-blasting.
Once prepared Sherwin-Williams C88 Primer & Build Coat were applied throughout, with FX1003 Intumescent coating and C137V2 top coat applied to localised areas as specified by the client.
Client
Norse Group & Aviation Skills Partnership
Services Used:
Sa1 & Sa2 Dry Blasting
Airless Spray Painting