148 OLD Street
Paint Removal and Concrete Consolidation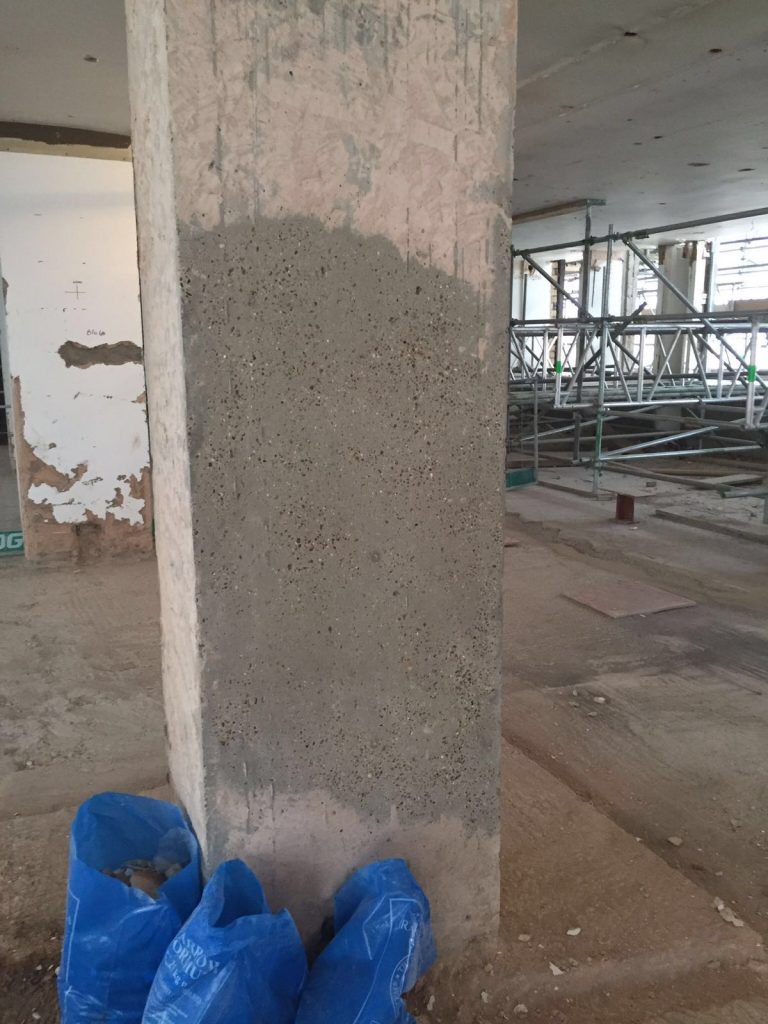 Working on behalf of Restore London Ltd, on a central London based project, VariBlast provided wet blasting and concrete sealing services over several levels of the renovated 148 Old Street building.
Following the demolition of the existing façade and interior finishes, VariBlast removed layers of plaster and paint from approximately 2,500m² of concrete columns, beams and sofit areas.
Once stripped back to bare faced substrate, VariBlast then applied a KEIM fixative product (a silicate binding and fixing agent) to all prepared areas.
Services Used:
Wet Blast Cleaning
Concrete Sealing