Southbank Centre
Paint removal within an Iconic Gallery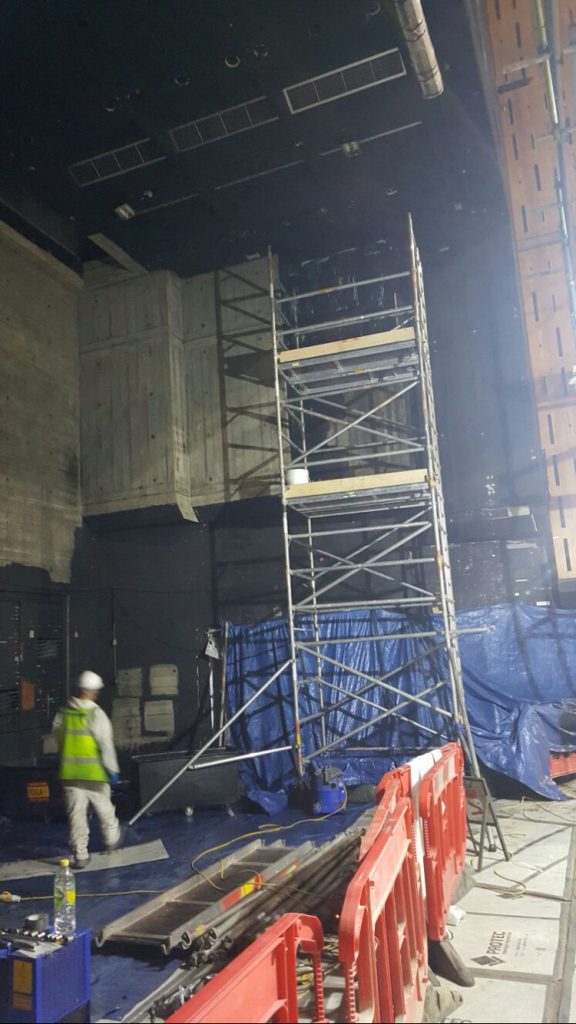 Working on behalf of BAM Construct UK Ltd, VariBlast were contracted to to remove layers of existing paint coatings from 1,500m2 of precast concrete in the newly refurbished Artist's Bar and Queen Elizabeth Hall at the iconic Southbank Centre in London.
The layers of paint had been applied to the original aggregate quartz panels. It was removed by first applying a biodegradable multiple-layer paint stripper (Tensid Tavec 201) and then cleaning it using the super-heated DOFF system.
The project was completed in eight weeks, with no harmful residues or damage to the original precast concrete finish.
Services Used:
Wet Blasting
DOFF Cleaning
Materials Used
Tensid Tavec 201
Non-hazardous paint remover