280 Bishopsgate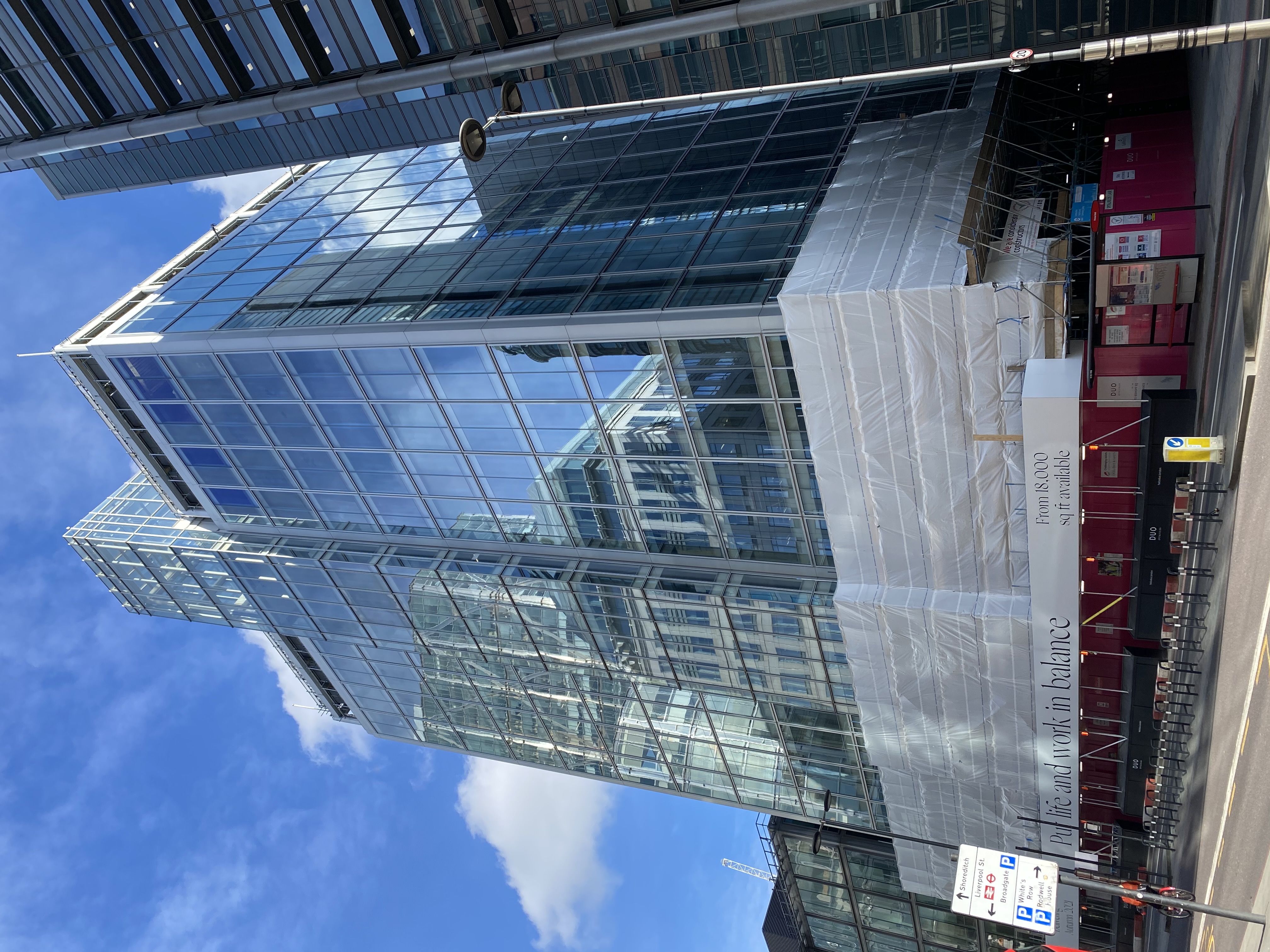 Working for Galliford Try on the behalf of Oak Fire Protection, Columns to 5 levels of the building required dry blasting to remove the rust and small amounts of coating. The steels were previously encased in plaster board style protection but for a modern aesthetic these were to be left uncovered at the end of the project.
The logistics of this building was unique in that all deliveries were to a basement area following a 1 mile long tunnel situated under Spitalfields. This would mean that a diesel powered compressor would be out of the question. Delivery of blast media and collection of waste material were required via specialist vehicles that were sized to be able to fit along the tunnel. This with timed deliveries required coordination with the client and site management.
Further areas within the basement required concrete cleaning to the cycle storage and gym areas. This would bring the structure of these areas up to a standard ready for public facing use.
Building History
Built in the early 2000s this building that was formerly owned by the Royal bank of Scotland was refurbished to bring it up to modern standards. The building backs on to Spitalfields within the Shoreditch area of the city.