Norwich Castle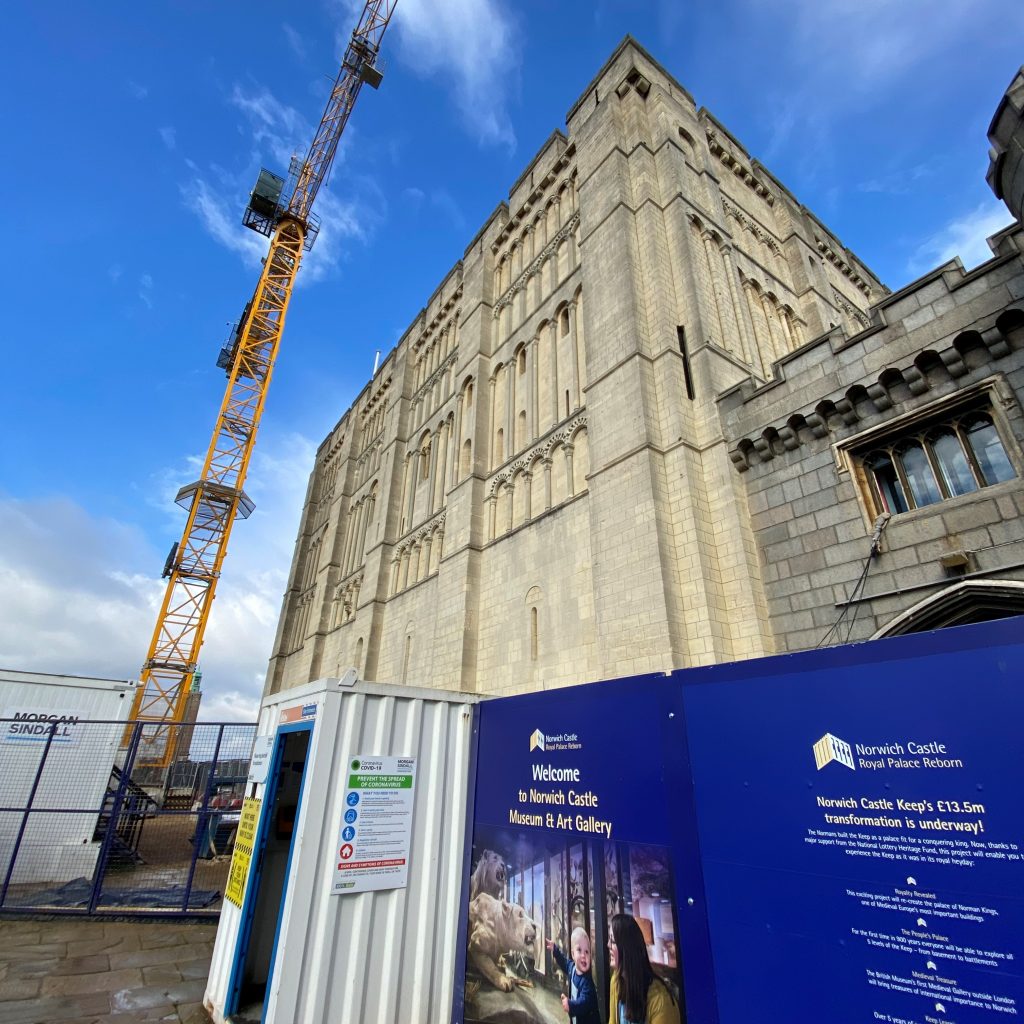 A major project for Morgan Sindall within Norwich City. The internal area of the main keep is currently undergoing re-modelling. The previous internal structure has been removed to make way for a new several level steel structure to maximise the available space for the museum. Selected steels will be on show once the project is complete and so this required intumescent coating and finish coat to bring them in line with the architectural design of the building.
With the onus on not damaging the ancient original walls of the castle the steels require up to 3mm dry of solvent based intumescent paint. Working alongside other trades. The project was moved to evening shifts to allow the building to be sealed and heated to give the correct application conditions. All of the ancient walls were protected with at least 2 layers offset of fire retardant polythene to ensure that spray drift could not escape the working area.
The finished project has a fine spray finish that exceeds the quality of the finish the may have been achieved with a roller application of Intumescent paint with the benefit of reduced time to apply.
Building History
Norwich Castle is a medieval royal fortification in the city of Norwich, in the English county of Norfolk. William the Conqueror (1066–1087) ordered its construction in the aftermath of the Norman conquest of England. The castle was used as a Gaol from 1220 to 1887. In 1894 the Norwich Museum moved to Norwich Castle. The museum and art gallery holds significant objects from the region, especially works of art, archaeological finds and natural history specimens.
The historic national importance of the Norwich Castle site was recognised in 1915 with its listing as a Scheduled Monument. The castle buildings, including the keep, attached gothic style gatehouse and former prison wings, were given Grade I Listed Building status in 1954.The castle is one of the city's twelve heritage sites.