Birmingham Bullring Phase 4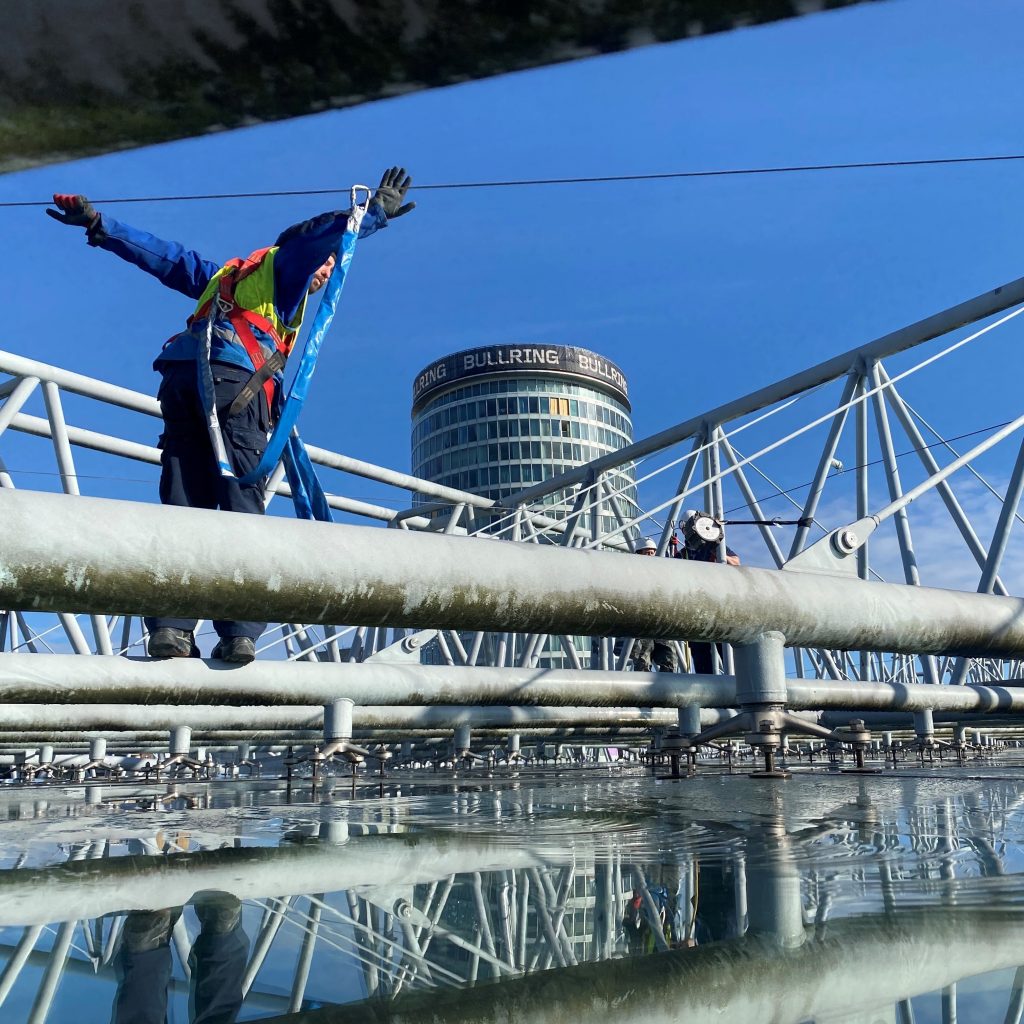 The fourth and final phase of the "SkyPlane" was completed during 2022. This phase completes the recent overhaul of the steel supporting the "floating" glass roof over the Bullring shopping centre. At no time were we allowed to bare weight on the glass. The works were completed from the CHS steels to be redecorated requiring sanding by hand or power tools before being patch repaired and fully recoated for corrosion protection.
The operatives had to install a trapeze system to allow them to work using harnesses and lanyards to prevent a fall onto the glass should a slip happen. Once painting works were completed within a section the glazing was then washed to remove any debris that may have accumulated during the works.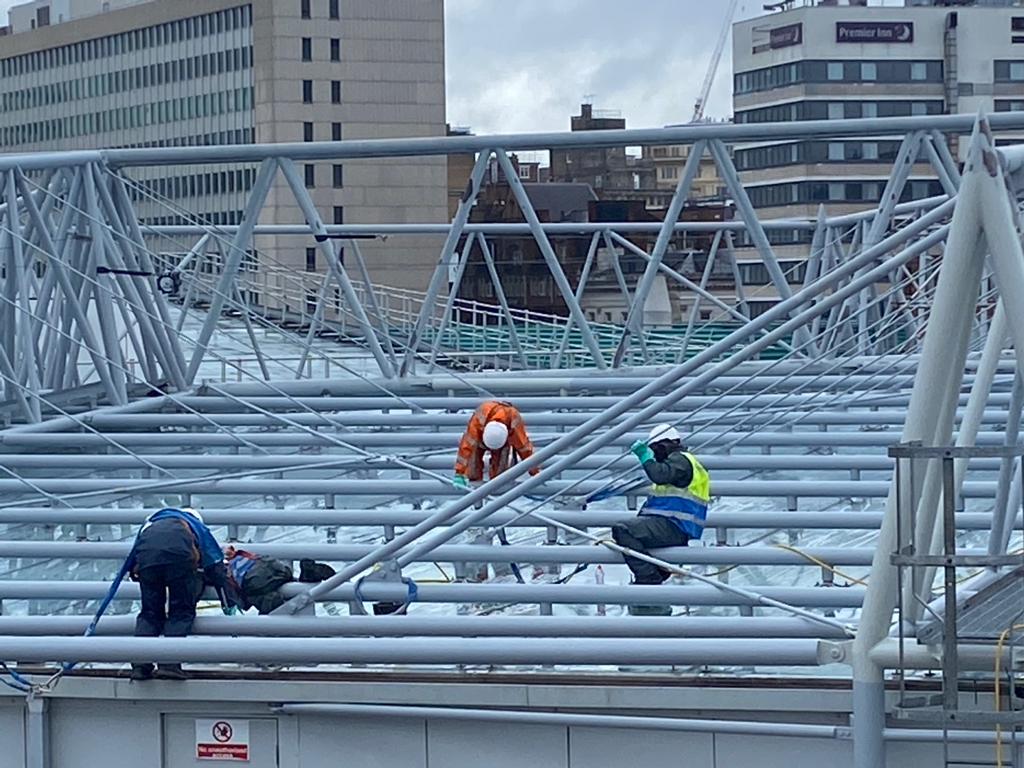 Building History
Opening in 2003 the "New Bullring Centre" is a modern building with specialise architecture comprising of the Glass roof (Known as the SkyPlane) suspended from above using a network of steel trusses. These require periodic repainting.