Christchurch Court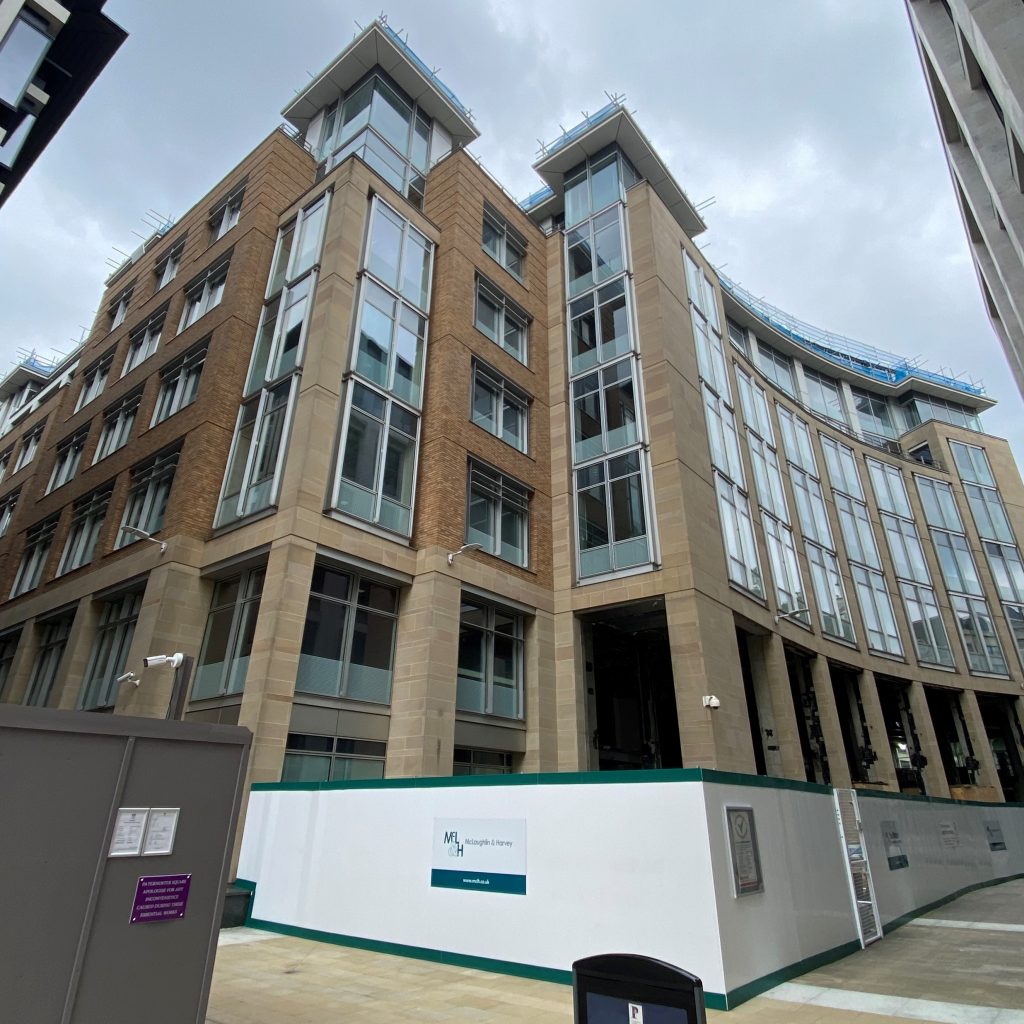 On a recommendation from our paint supplier Sherwin-Williams we were put in contact with McLaughlin & Harvey to carry out repairs to existing intumescent coatings while grit blasting within the upper basement and repainting to give the required fire resistance and finish colour.
The existing upper floors were required to have any significant damage from previous M&E installations to be repaired in order to restore full protection to the steels. This was then top coated to match the existing colour. New steels installed through out the building to facilitate the reconfiguration of openings within the building were fully coated with the required intumescent paint before overcoating with a contract colour to identify the new steelwork. This matched other steels that were supplied fully coated from the steel manufacturer.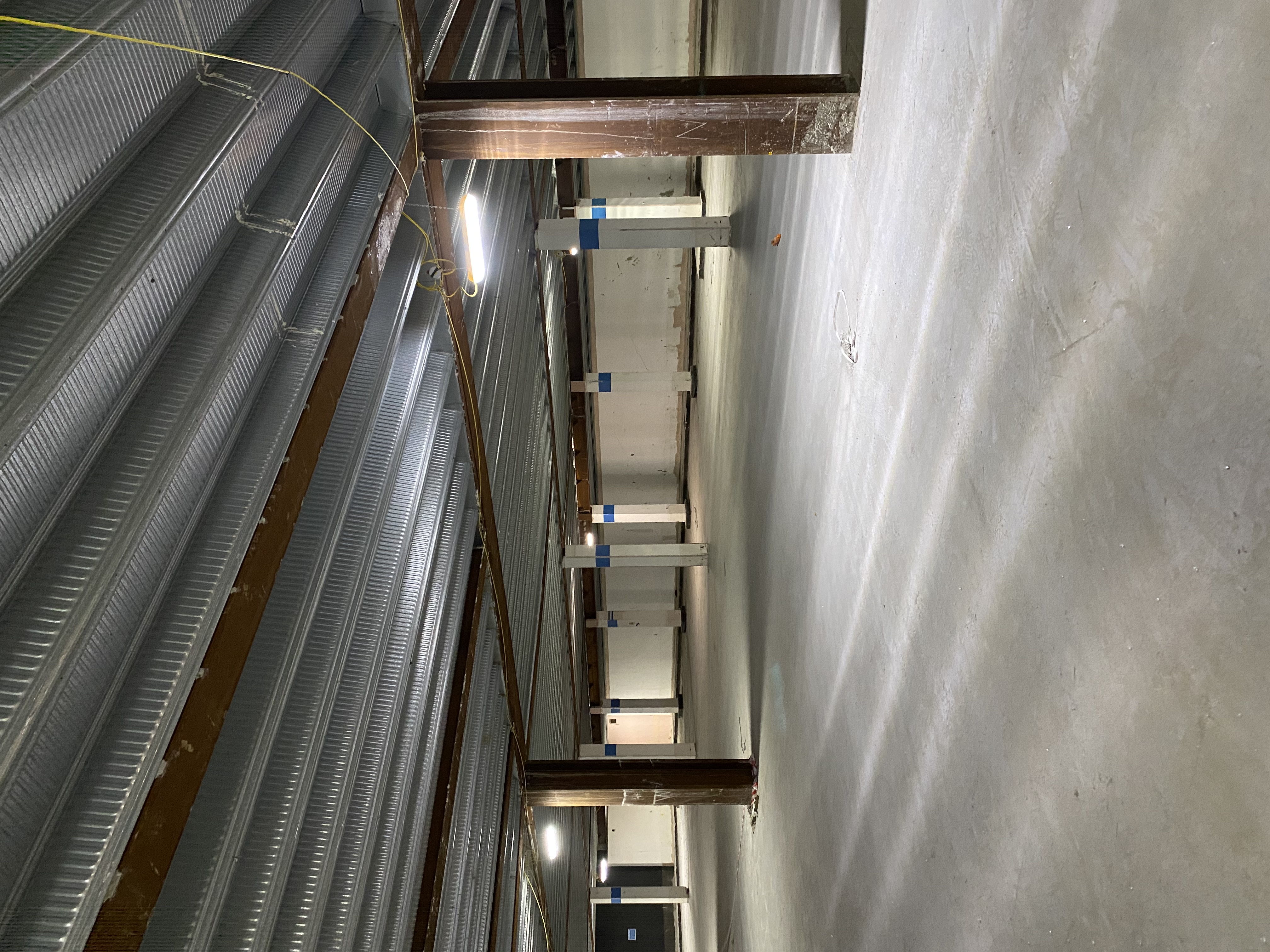 To show the owner/client the potential finish that could be achieved through out the building Level 2 had a coat of white applied through out the soffit. This in itself took 1 month to complete preparing galvanised deck to receive paint and coating the deck along with supporting steel in a continuous colour.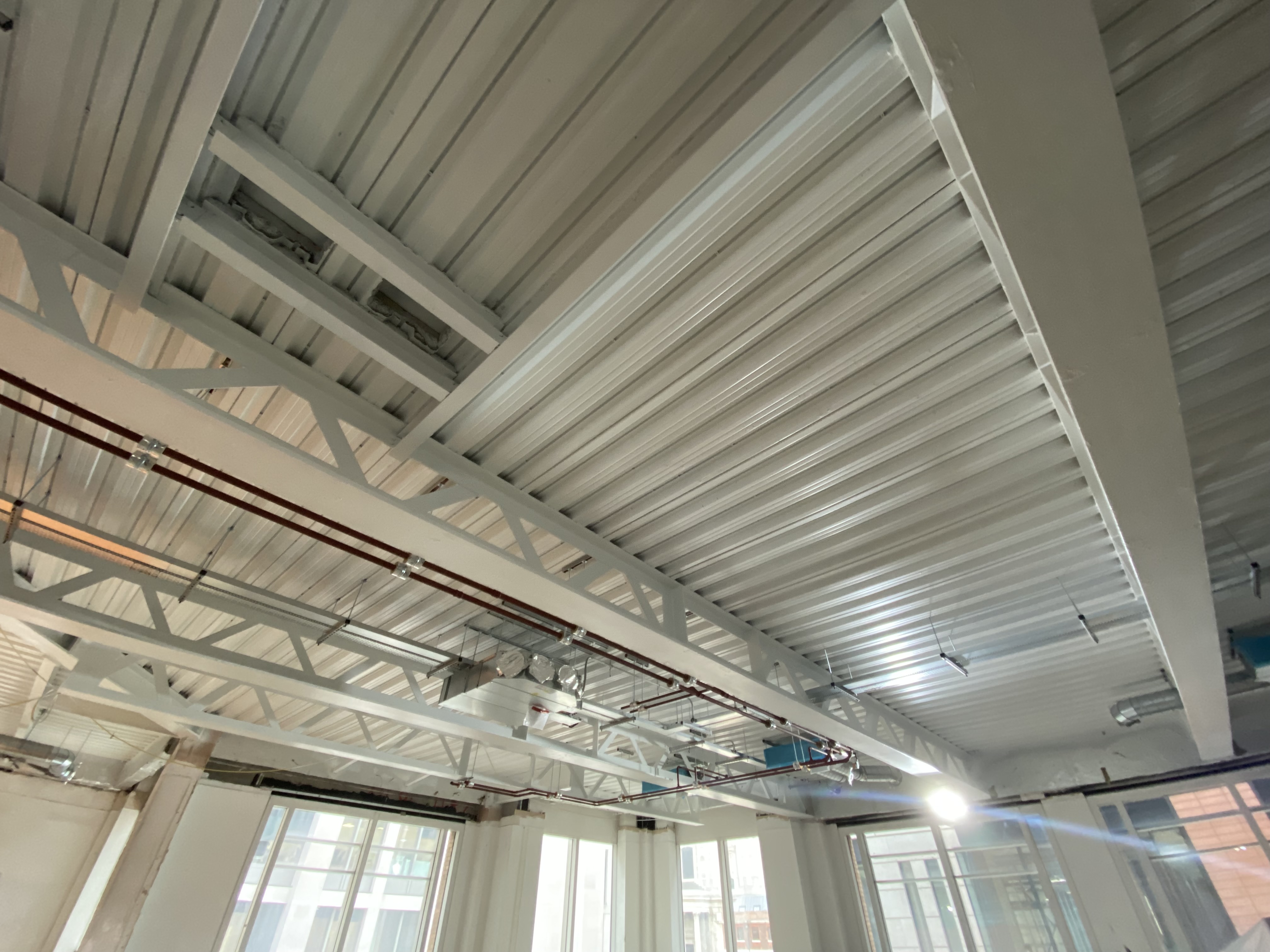 Building History
The former Goldman Sachs Building near St Pauls Cathedral has stood empty for some time before being refurbished by McLaughlin & Harvey. Originally built around the millennium the Intumescent coatings required repair while new steels are installed for openings in the floors and an extension to the upper levels.