Morley College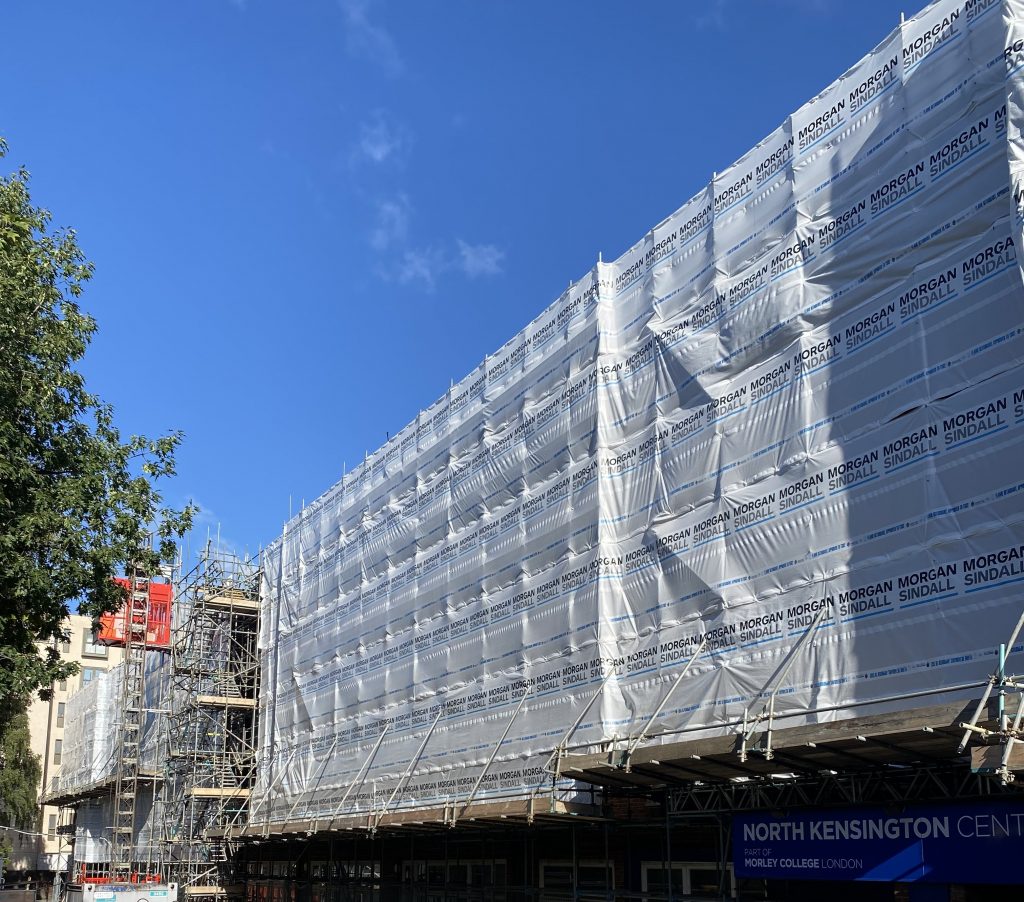 A London project for Morgan Sindall at an existing adult education centre. As the student population was to continue occupation of some areas of the building during the construction works it was imperative that the noise and dust of our works was kept to a minimum. Where only a small strip of the a T shaped bar within the soffit was to be stripped and repainted it was feasible that a vacuum blast system could be employed to prepare the surface. This would keep the majority of the dust and noise contained within the system leaving the compressor and vacuum generator to create noise outside of the building.
Intumescent paint and a continuous white soffit colour were required for this project to give a standard finish through out. Specific top coat was required in separate areas to give the communal areas the correct surface spread of flame rating.
The initial order for this job was for the renovation section only but when the extension was nearing completing it was sensible that VariBlast taken on all the Intumescent works for the project to carry these under the one fire certificate.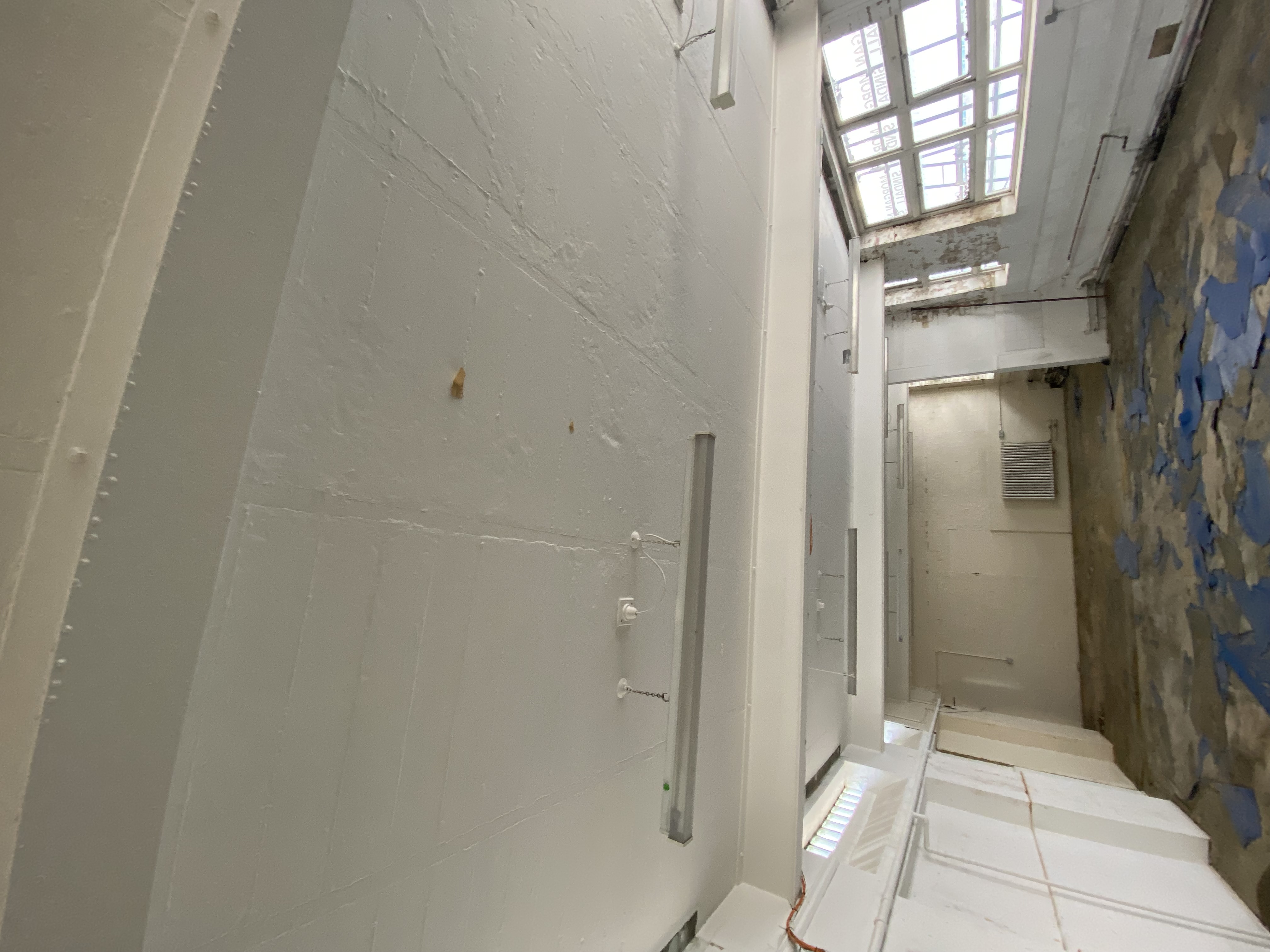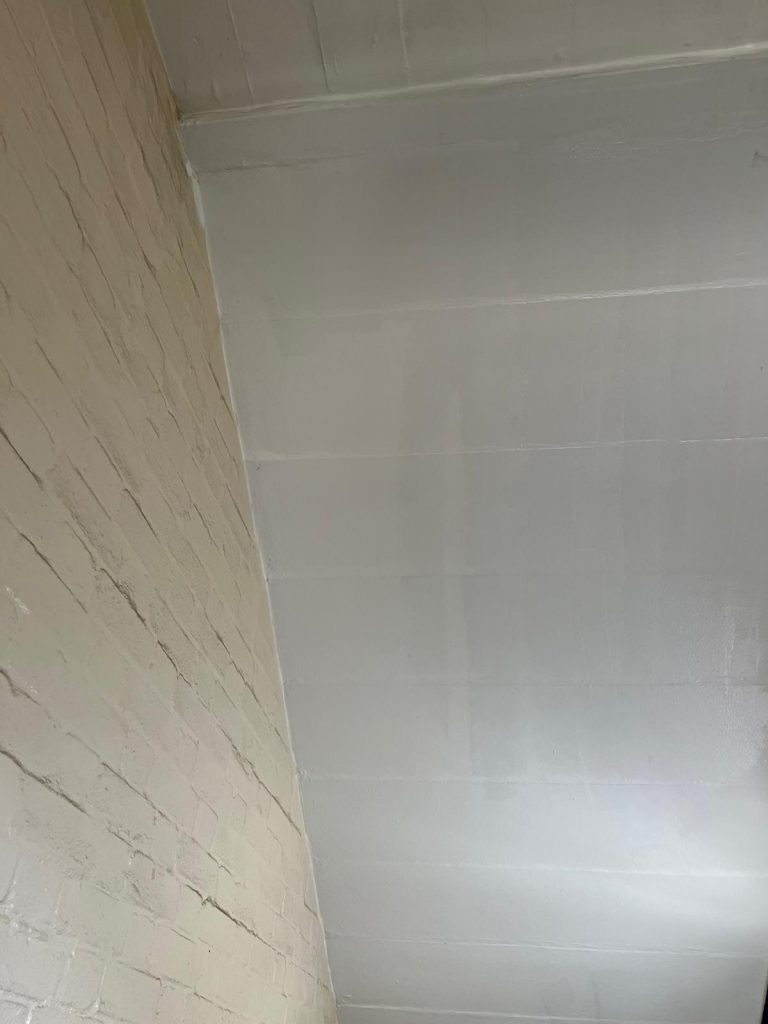 Building History
The Adult Learning centre's North Kensington campus has undergone renovation. Formally part of the Kensington and Chelsea College this building has now been extended to include a new performance hall.