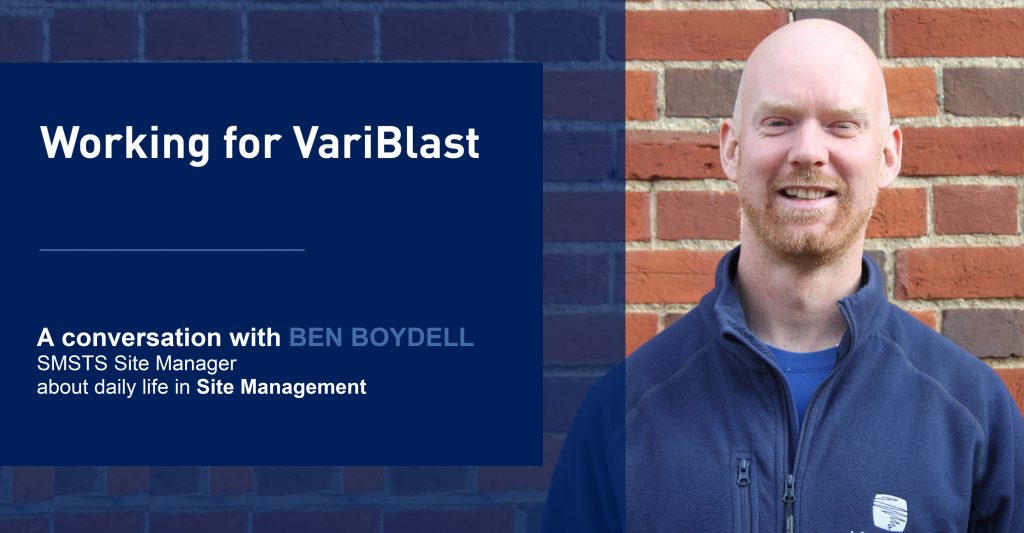 Q: Tell me a little about yourself?
A: I've been with VariBlast for 9 years. I started out as a labourer and I have gained through the years the experience and knowledge I have today. In my spare time I love being at home with my better half and my two labradoodles. I love riding my motorbike and spending time at the beach close to where I live.
Q: How do you find your relationship with the operatives that work with you?
A: I work with a great bunch of lads with a variety of skills. It's a challenge every day to manage their personalities but they all bring great diversity to the company.
Q: What do you find is the toughest aspect of the work you do?
A: The toughest part of my job is the quality aspect trying to keep a tight nit ship a sail, all within a tight schedule. There is a lot of variables to the work we do so you are forever on your toes.
Q: What do you find most rewarding with your work?
A: The most rewarding part of the job is working in constant harmony with the client/customer. Feedback during and at completion of the job, hearing what a great job we've achieved and what a pleasure it was to work with us.